Schools from across North Yorkshire have been asked to bring Christmas to York by creating a nativity scene in school to go on display in a shop or business window in York. At Gillamoor we have made two nativity scenes. The junior nativity, shown below, is in pride of place at York Theatre Royal.
The infants nativity is on display at the Viking Loom, High Petergate.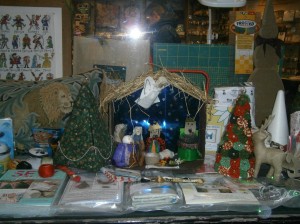 Once all the nativities are in place a "Crib Trail" will be created to guide shoppers and tourists around the city. Can you find them all?
"I have been very impressed today with all of the juniors who have worked extremely hard and well as a team to produce this amazing nativity scene in just one afternoon! I am looking forward to seeing it in the window of the theatre." Mr Dean.