On Friday 16th January 2015  some of the juniors went to Rydale school to do a gym competition. We were split up into 2 groups:
Year 5 and 6:Kate C,Hannah F, Lilli S and Lottie B.
Year 3 and 4: Esme L, Jasmine F and  Emilia S.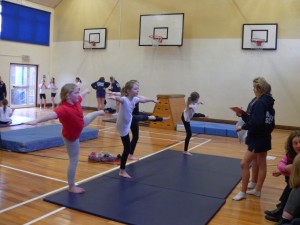 We prepared a routine,but we did not get to perform, due to time.
But not all was lost as we took part in individual area and the final results recorded the years 5 and 6 came 2nd and year 3 and 4 came 4th. Also the year 5 and 6 were 0.6 points of being first. 🙂