On Wednesday 6th of July 2016 we made soap boats. We raced them outside on the Drain Pipe of Destiny.
Can you guess who won! HANNAH won! It was really fun. First we put our boats on the drain pipe of destiny.
Then we poured water down  the pipe. The soap boats went really fast down the drain pipe of destiny.
The funniest was Becky's cheese boat and the 2nd funniest boat was Ryan's tractor boat. Some had sales and some
didn't. We hope that we can do it again. And I hope in win next time.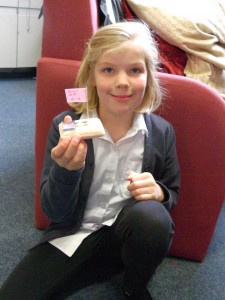 These are some of our